Affordable Art Capturing the Joy of Nature by Julie Westmore
From Julie's original art pieces that capture moments of wildlife, to colourful homeware featuring digital reproductions, handmade in the UK, JWesty Design provides you with colourful pieces that celebrate the everyday.
About JWesty Design
I am a Bahamian-born artist living in London, continually inspired by nature and everyday life.

These experiences are all deeply influential in my work, reflected in the colours and subjects of my paintings.

I enjoy painting wildlife and pet portraits, seascapes and cityscapes, flowers and boats - a mix of the things that have made up my daily life over the years, capturing them in a palette of hues that reflect the colour and joy in nature.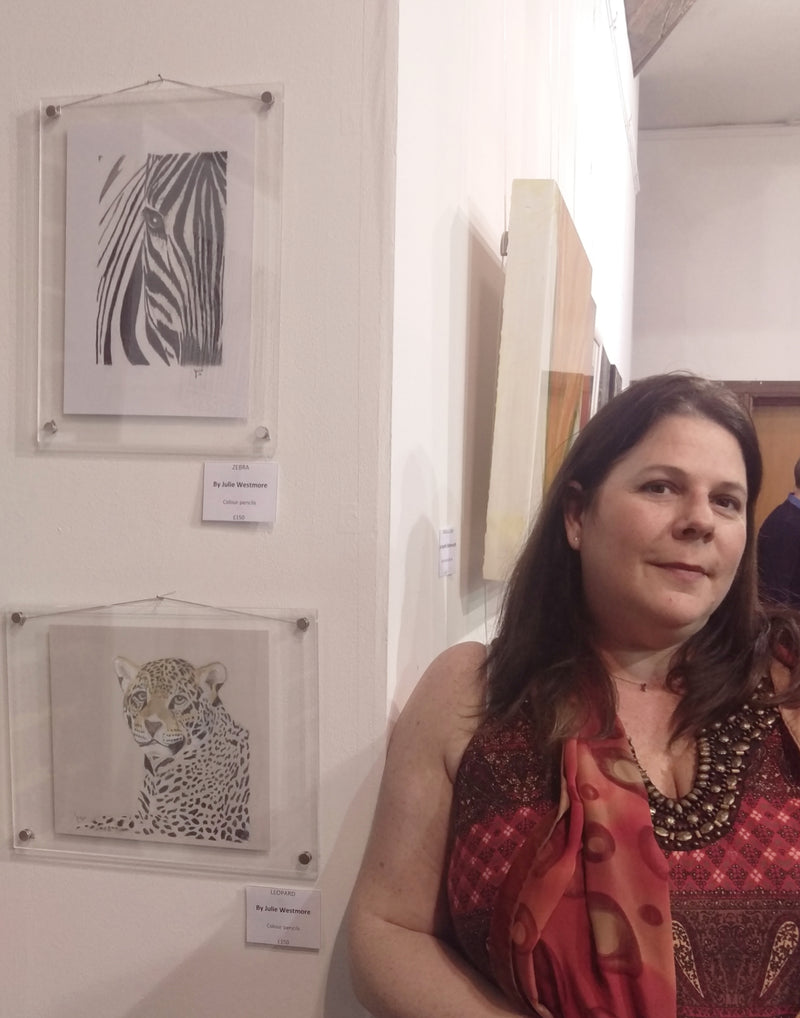 As Seen In:
Feedback from My Customers:
"Love the designs as each painting beautifully reflects how artwork can be placed on everyday items. My multi-coloured zebra coin wallet does not only hold cash but has enough space for cards and keys. More than just a wallet, it is a piece of art that I proudly carry and use everyday!"
- Dipika
"I bought this adorable purse for my daughter to hold her essentials. It's beautifully done with an artistic, seascape design. She loves it, as she can put things like her house keys and chapstick all in one place so they don't get lost In her large backpack. I highly recommend this product. Very well made."
- Michelle
"These mugs are absolutely gorgeous!! They look great in my kitchen and my girls love them. It is durable and after several uses, it's still great. The amazing artwork doesn't wash off like other mugs on the market. Happy with my purchase."
- Nina
Join my mailing list...
... and get exclusive previews of new work along with the latest exhibitions and projects.